Send us a message to set up an appointment, or give us a call!
Call : 503-344-4422 
Address : 9221 SW Barbur Blvd #310 

Portland, OR 97219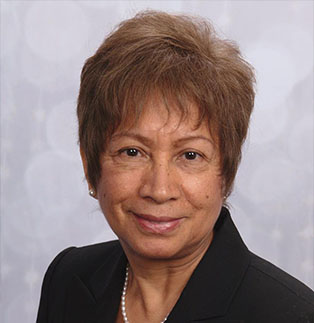 Lucia Reynolds

Financial Advisor, Planner and Coach, Bilingual in Spanish
Trusted Financial advisor for over 19 years, former IRS Corporate Auditor and Credit Manager.Assisting business owners and individuals work towards financial success through planning, budgeting, and investment advice. Coaching clients to align their dreams and goals, then implement sound financial decisions."My passion is making a difference in someone's life, especially during life transitions such as divorce, career change, retirement, or loss of a loved one."
Certifications:
Registered Securities Representative
Investment Advisor Representative
Licensed Insurance Agent
Enrolled Agent (EA) IRS
Sai Puli

Administrative Assistant
Sai is a Junior at Portland State University and wants to further her education in Finance, get her Masters and than her CFA credential. She's passionate about finance and working alongside Lucia has made her more intrigued to learn about the field. Sai hopes that one day she can work in investment banking and strives to go above and beyond in her endeavors.
Sai enjoys the outdoors and being adventurous. Her hobbies include, traveling, working out, hiking, hanging out with friends and shopping. Born in India, Sai moved here when she was 7 years old. She speaks Telugu and English. Coming from India and moving across the world to a diversified nation, the United States has allowed her to seek new opportunities. Although, Sai and her family found it challenging to adapt to the American culture, they realized that the U.S. consists of diverse cultures and is accepting of all religions and races.